Kathleen Logan (Chair)
Membership role: Ability to articulate the interests of children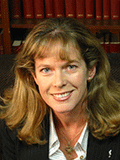 Kathleen Logan was originally appointed to ACART in April 2015 and was reappointed for a further three years in August 2018.
Kathleen works for the Children's Commissioner, Judge Andrew Becroft, and advocates for the rights and wellbeing of all children in New Zealand. Kathleen joined the Office of the Children's Commissioner in 2013.
In the past, Kathleen had a 13-year research career in human and animal reproduction and genetics, graduating in 1998 from Newcastle University Medical School (UK) with a PhD in reproductive physiology. Subsequently, she was a policy analyst in science research and investment for the Royal Society of New Zealand and then a science strategy advisor for the New Zealand government.
Kathleen lives in Wellington with her husband and two teenage children.
---
Calum Barrett
Membership role: Ability to articulate issues from a consumer perspective
Calum Barrett was appointed to ACART for a period of three years beginning on 31 May 2019.
Calum currently works for the Tertiary Education Commission, having previously worked in policy roles with the Royal Australasian College of Surgeons and New Zealand Police.
He holds a Bachelors of Laws (2011), a Bachelors of Arts (2013), and a Masters in Bioethics and Health Law awarded with Distinction (2015), the dissertation of which proposed ACART guidelines for the regulation of Mitochondrial Replacement Therapy in New Zealand.
Calum lives in Wellington with his wife and two young children.
---
Seth Fraser
Membership role: Ability to articulate issues from a disability representative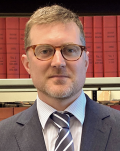 Seth was appointed in August 2020.
Seth grew up in Wellington. He is a practising barrister sole with significant experience in the disability sector of the law. Seth has represented numerous clients with disabilities in various Courts, including being appointed amicus curiae in both the High Court and Court of Appeal to assist litigants with disabilities.
Seth is currently completing a Masters in laws and also holds a Bachelor of film with Honours (2006) from Victoria University. He also holds a Graduate Diploma in Digital Media from the National College of Design.
Seth is married with three children.
---
Rosemary de Luca
Membership role: Expertise in ethics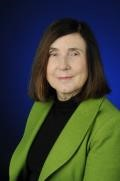 Rosemary was appointed to ACART in August 2020 for a period of two years.
Rosemary is a research associate of the University of Waikato, in the Division of Education. She graduated from the Universities of Auckland and Waikato, and is an educator. Latterly, she supervised the research and theses of several masters and doctoral students, most from Pasifika and Asian countries.
Rosemary's interests are in communication and ethics, emphasising diversity, equity, autonomy, personal values and societal norms, practical and theoretical aspects of narrative, and philosophy of language. See De Luca, R. (2012). Attempting to standardise ethical review within the complexity of health related research.
From 1990, Rosemary was instrumental in the ethics of research and clinical practice, including assisted reproductive technologies. See De Luca R. (2003) Perspectives on Informed Consent: An Investigation into Attitudes and Practices in Relation to Informed Consent to Medical Treatment in a Group of New Zealand Hospitals; and De Luca R. (2004) The New Zealand Way: ART within an Ethical Framework. In J. Gunning & H. Szoke, (eds) The Regulation of Assisted Reproductive Technology. Ashgate: UK. pp. 95-107. The chapter was written prior to the Human Assisted Reproductive Technology Act (2004), referencing the preparatory work that preceded this Act. Rosemary has been awarded membership of the New Zealand Order of Merit for services to ethics.
Rosemary is the mother of three adult children and nonna of five grandchildren.
---
Karen Reader
Membership role: Expertise in human reproductive research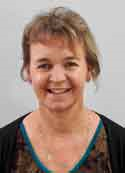 Karen Reader has been appointed to ACART from December 2017 for three years.
Karen is a Lecturer in the Department of Pathology at the University of Otago, undertaking research and teaching in reproduction, ovarian and prostate cancer. She was awarded a Rutherford Foundation New Zealand Postdoctoral Fellowship in 2015 and a Lottery Health Fellowship in 2017.
Karen completed her PhD in 2014 at the University of Otago and AgResearch, studying oocyte (egg) quality. Before this, she worked in the Reproductive Biology Group at AgResearch for 13 years, researching ovarian factors that regulate fertility. During this time, Karen established an in-vitro fertilisation laboratory for sheep fertility research. She has a strong interest in both the scientific and ethical aspects of human assisted reproductive technologies.
---
Catherine Ryan
Membership role: General layperson
Catherine was appointed to ACART in August 2020 for two years.
Catherine is a graduate of Education and Law. She has taught law at the University of Waikato Commerce Faculty and worked in Private Practice and as Legal advisor for Waitemata DHB.
Catherine's medical experience is in Research Ethics at Waikato DHB and Clinical Ethics for Auckland, Waitemata and Counties Manukau DHBs. At present, Catherine is a member of Counties Manukau Clinical Ethics Committee.
Catherine is a member of 2 Medsafe Committes; Medicines Adverse Reaction Committee and Medicines Assessment Advisory Committee.
Catherine is a Trustee of the Waikato DHB Complaints Service which facilitates resolution of complaints between the Provider and the Consumer.
---
Karaitiana Taiuru
Membership role: Expertise in Māori customary values and practice and the ability to articulate issues from a Māori perspective
Karaitiana was appointed to ACART in August 2020.
---
Dr Analosa Veukiso-Ulugia
Membership role: General layperson (with expertise in Pacific people's health)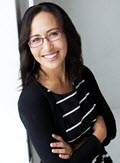 Dr Analosa Veukiso-Ulugia was appointed to ACART for a period of three years beginning on 6 December 2018.
Analosa is a Sāmoan lecturer in the School of Counselling, Human Services and Social Work at the University of Auckland. A health professional specialising in Pacific youth health, Analosa is committed to the empowerment of Pacific communities, in the area of sexual health and wellbeing. Analosa draws on over 15 years of clinical, community, research and management experience.
Analosa has worked as a social worker with Oranga Tamariki, and as an adolescent health social worker at the Centre for Youth Health (CfYH) a specialist Counties Manukau District Health youth service. Analosa has provided intensive case management support to Pacific youth and their families experiencing chronic and complex health issues.
She provides Pacific research consultancy services and was also the National Pacific Liaison and Recruitment Advisor for Massey University.
Analosa completed her PhD in 2017 on the Sexual Health Knowledge, Attitudes and Behaviour of Samoan Youth in Aotearoa New Zealand.
---
Dr Sarah Wakeman
Membership role: Expertise in assisted reproductive procedures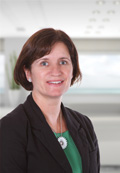 Dr Sarah Wakeman was appointed to ACART in 2016 for the three year period beginning on 2 December 2016.
Sarah is a graduate of Otago Medical School and trained as an obstetrician and gynaecologist in Hawkes Bay and Christchurch. She then went on to subspecialise in reproductive endocrinology and infertility, spending time working in Christchurch and Melbourne, and gained her CREI (Certificate of Reproductive Endocrinology and Infertility) in 2008. She has been working in the area of infertility for 16 years. She is the medical director of Fertility Associates, Christchurch, which provides both public and private fertility related services. She has special interests in recurrent miscarriage, genetic testing and fertility preservation. She has ongoing involvement in clinical research and teaching of medical students and graduates.
Sarah is married and has three school-age children.